Spierings SK 488-AT4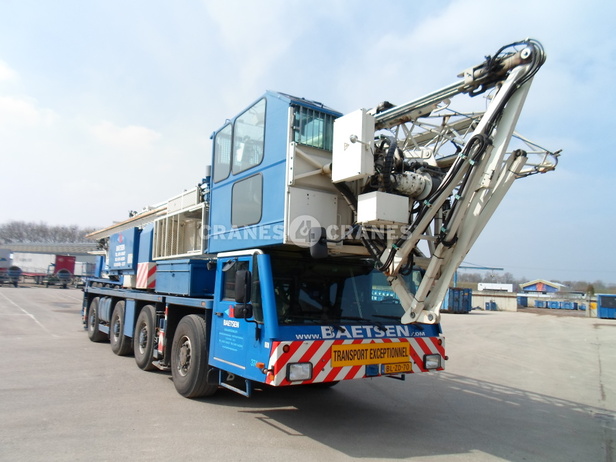 To see more details, videos and prices
Do you want to know the price or to place an offer?
Contact us
Technical specifications
Upper structure
Carrier structure
Other
Engine type
Electrical 75Kva
Engine capacity
300 hp (223.7 kW)
Registation country
Netherlands
Remarks
Max hookhight 47 m
Remark 1
2t @ 45m, 8t @10m
All equipment is offered is "as is, where is" basis and subject to availability and prior sales. General Terms and Conditions.
"A state of the art website in combination with a open and helpful experienced team helped us selling used equipment around the world in a very simple way.
Clear, transparant and against low costs!"
BMS A/S (DENMARK) -
Managing Director
See all testimonials
Alternatives