Liebherr LTM1100-5.2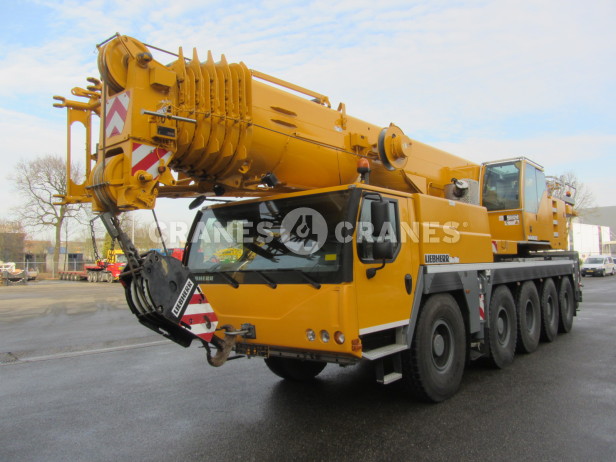 To see more details, videos and prices
Technical specifications
Upper structure
Carrier structure
Other
Hookblocks
3-sheave and ballweight metric ton
Crane counterweight
35 metric ton
Engine type
D94 A7 (3B/4i SCR)
Engine capacity
175 hp (130.5 kW)
Engine type
D856 A7 (3B/4i SCR)
Registation country
The Netherlands
Remark 1
Telma brake, outrigger pressure indic.
Remark 2
standheater crane cabin, xenon working
Remark 3
lights boom base
Remark 4
Preperation second winch
"Whether it comes to cranes, trailers, trucks or specialized equipment there is expertise within their group. We've used the cranes4cranes portal a number of times now and we'll continue to use it."
MAMMOET (UNITED STATES) -
CEO
See all testimonials
Alternatives