Liebherr LTM1100-5.2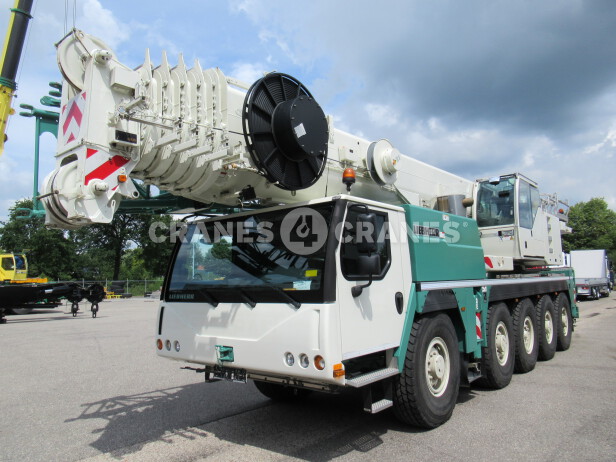 To see more details, videos and prices
Do you want to know the price or to place an offer?
Request price
Technical specifications
Upper structure
Carrier structure
Other
Remark
AVAILABLE OCTOBER 2020
Hookblocks
3-sheave and balweight metric ton
Crane counterweight
35 metric ton
Remarks
AVAILABLE OCTOBER 2020
Engine type
D934 A7 (3A EPA)
Engine capacity
175 hp (130.5 kW)
Engine capacity
530 hp (395.2 kW)
Engine type
D856 A7 (3A EPA)
Remark 1
Telma brake, outrigger pressure indic.
Remark 2
Airco crane vabin, Xenon working lights
Remark 3
trailer coupling D19, windspeed indic.
Remark 4
Working area limitation
Remark 5
Folding jib hydraulically adjustable
All equipment is offered is "as is, where is" basis and subject to availability and prior sales. General Terms and Conditions.
"Being in the market for 60 years brought Fagioli to be recognized worldwide as a leading company in the heavy transport and lifting. In order to be at top level in this challenging market Fagioli have always been compelled to perform its activity with state-of-the art equipment supported by first class suppliers.`
FAGIOLI (ITALY) -
CEO
See all testimonials
Alternatives